Pune, Maharashtra, India
Inaugurates new dealership Neel Hyundai
Strategic Focus to Penetrate Various Markets
 Hyundai Motor India Ltd. the country's second largest passenger car manufacturer and the number one exporter since inception, today inaugurated its new Dealerships & Workshop, Neel Hyundai to further strengthen & enhance its Sales & Service network in Pune.
Mr. Y K Koo, MD & CEO, HMIL & Mr. Akshay Shah MD Neel Hyundai:
The new dealerships Neel Hyundai in Hadapsar would be catering the customer's needs for sales and service.
Commenting on the Inauguration of the new dealerships & Digital Sales Outlet, Mr. Y K Koo, MD & CEO, HMIL said, "Pune is one of the largest markets for Hyundai in India and the opening of these Sales & Service points will help strengthen our presence in this region and meet the growing demand for Hyundai products. These Modern Premium Dealerships & workshop will further enhance Hyundai Experience by providing prompt and efficient service to our valued customers."
On the occasion Mr. Akshay Shah says, "With 9,000+ SQFT Showroom areas and 66,000+ SQFT workshop areas, our mission is to set up best-in-class infrastructure, process and build people who are able to work in synergy. This can only be achieved through highest level of customer satisfaction before and after sales. We will contribute to speedy and efficient service allowing customers to experience the convenience and pleasure of owning a Hyundai car."
Hyundai Motor India Ltd. has wide sales and service network in the country with 490 dealerships, 9 Digital Sales Outlets and over 1287 service outlets.
Neel Hyundai: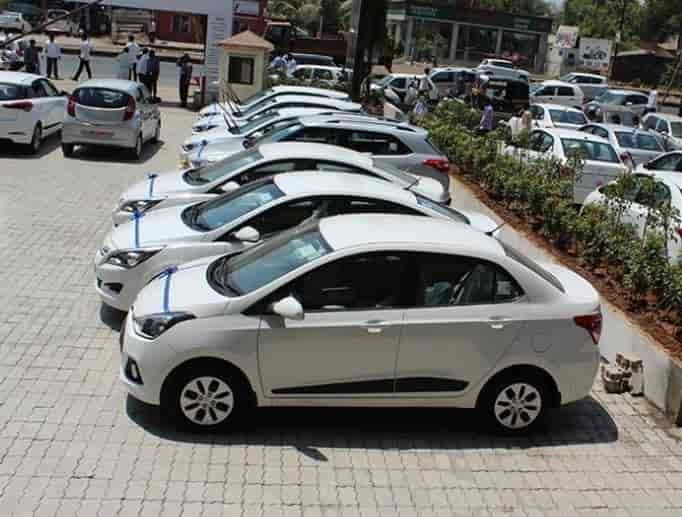 Showroom - Jaimala Business Court, Satyam Shivam Sundaram Complex, Pune Solapur Highway, Pune, Maharashtra 412307.
Workshop – Behind Hotel Maratha Darbar, Hadapsar, Pune, Maharashtra 412307.

Cess on Automobiles, Rubber been abolished

New Delhi sources have stated that to ensure smooth roll out of Goods and Service Tax, the Central Government has abolished cesses on goods and services included in the last three General Budgets viz 2015-16, 2016-17 and 2017-18, and starting from July 1, 2017 with GST in place the government will also abolish cess on automobiles. Through Taxation Laws Amendment Act 2017, The Industries (Development and Regulation) Act 1951 Cess on Automobile will no longer be applicable.