High lumen output up to 90lm/W -100lmW

2.5 times longer lifetime than CFL

Up to 50% energy savings compared to CFL

Easy replace 45W-105W CF
OPPLE Lighting, a Chinese multinational lighting corporation and one of the world's leading lighting brands today launched a new product, LED EcoMax High Power Bulb, a magnificent breakthrough in the sphere of professional and domiciliary lightning. It is considered to be their most revolutionary product in terms of energy efficient luminaries.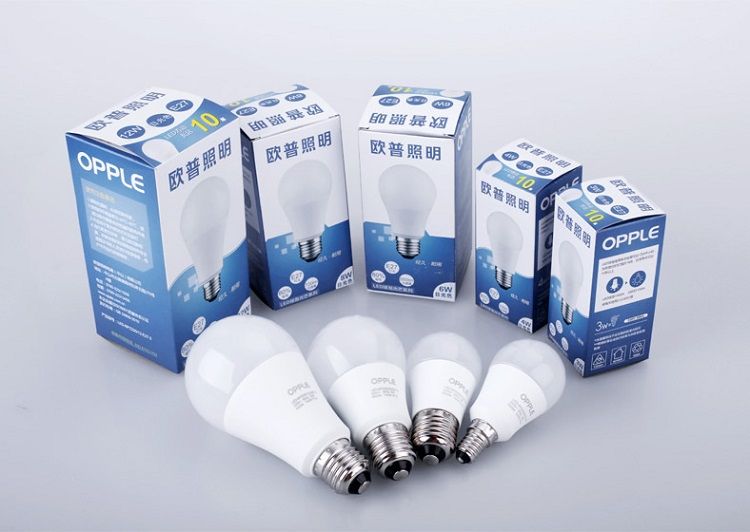 LED E HPB B22 30W and LED E HPB B22 50W
 The LED ECOMax HPB is one of a kind product designed specifically with the view to provide long time durability and 50% more energy efficiency than CFL. Equipped with advanced features such as High lumen output up to 90lm/W-100lm/W and 2.5 times longer lifetime than CFL it comes in a cylindrical shape for easy application and instalments. It also has a varied operating temperature of -20°C~45°C and 20000 hours of life which adds immensely to its efficacy. Available in different variants- 20W, 30W, 40W and 50W, LED ECOMax HPB is a quintessential product to meet your professional and domestic needs.
According to Mr. Rambo Zhang, Country Head, Opple Lighting, "LED ECOMax HPB is an exceptional product created by Opple to contribute to the global cause of energy saving, and to provide the best lighting experience. At Opple, we strive to create the best for our consumers and LED ECOMax HPB is just the product for that. It is one of the prime products by Opple, and remarkable as the perfect blend of professional and home luminary."
The LED ECOMax HPB is available for MRP Rs. 750/- onwards.About OPPLE OPPLE is a family owned company with more than 20 years of experience in lighting. OPPLE is stock-listed at the Shanghai stock exchange and ranked in the top 10 of leading lighting brands in the world. Active in more than 70 countries it brings friendly service by professional staff close to you. Opple's manufacturing facilities as well as its R&D laboratories are ISO and TUV certified. There are around 4,000 OPPLE stores and more than 40,000 points of sale worldwide. Opple strives for an experience beyond your expectation, to make sure you are successful with OPPLE: "We go the extra mile for the love of lighting and the passion to serve you."

PHDCCI Delegation Visits Nepal to Activate India Nepal

PHDCCI Delegation Visits Nepal to Activate India-Nepal To deepen the footprint of PHD Chamber of Commerce and Industry (PHDCCI), a delegation visited Nepal on June 12-14. The PHDCCI delegation was lead by Anil Khaitan, President – and among the other delegates were, Saurabh Sanyal, Secretary General; Ambassador K.V. Rajan, Convener - PHDCCI Ambassadors' Economic Forum & India-Nepal Centre.