Karnataka has the best palaces in the world and let us see the top 5 palaces which everyone shouls see and they are very beautiful and many foreigners are visitng these places every now and then.
1.       Tipu Sultan's Summer Palace, Srirangapatna
Within the walls of the Bangalore fort, the construction of this palace was started by Hyder Ali and completed by the time Tipu Sultan was in power. The palace is dominantly made of teak wood and has beautifully carved pillars and balconies.
2.       Lalitha Mahal Palace, Mysore
Constructed in Italian and English styles of architecture, the Lalitha Mahal Palace is located on the outskirts of Mysore. The palace was constructed by the king of Mysore to host the Viceroy of India. It is the second largest palace in Mysore and was made to resemble the St Paul's Cathedral in London. The palace is now a luxury heritage hotel.
3.       Amba Vilas Palace (Mysore Palace), Mysore
Home to the Wodeyas, the royal family of the former princely state of Mysore, the Mysore Palace took 15 years to build. The famous Mysore Dasara celebrations commence at this palace.
4.       Jaganmohan Palace, Mysore
When Amba Vilas Palace was under construction the royal family of Mysore shifted to the Jaganmohan palace temporarily. This palace was constructed in typical Hindu style. A large section of the palace is converted into an art gallery.
5.       Bangalore Palace, Bangalore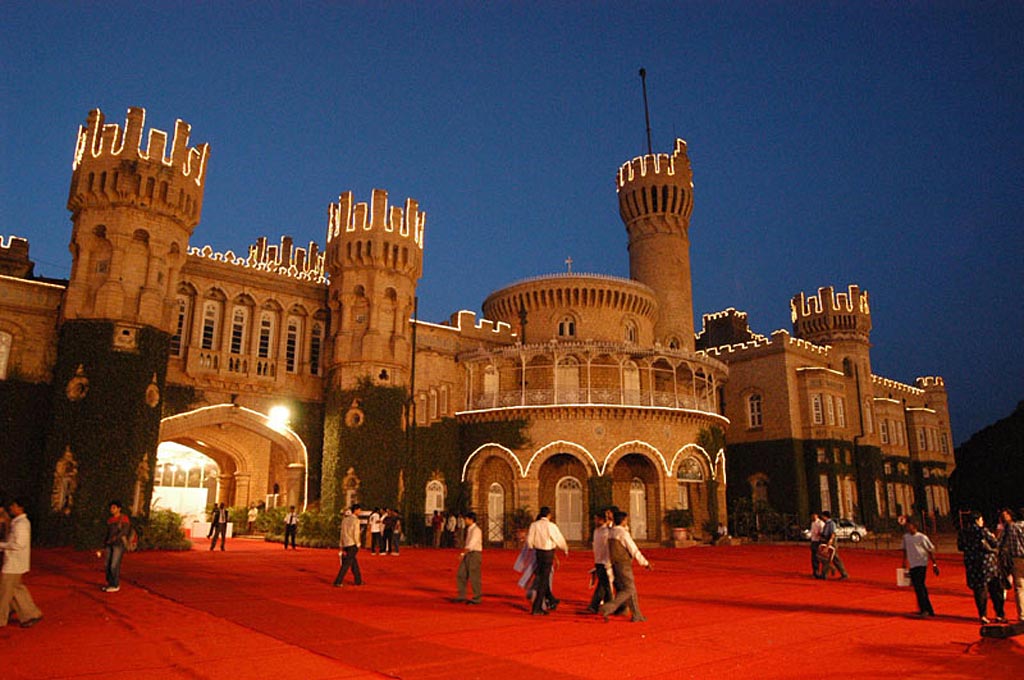 The palace was constructed in Edwardian and Victorian styles, adapted from the British. It was built by Rev J Garett, the first principal of Central High School. However, the Bangalore Palace is now known as Central.