Popularly known as 'Mysore Silk', the fabric denotes South Indian Royalty. Its rich look and soft texture make this type of Silk a South Indian bride's top pick. Though it originates from the South, there is equal, if not more, demand for this rich quality Silk fabric in the North as well as the rest of the world.
1.      Origin and History
Producing over 9,000 metric tons of Silk per year, Karnataka's silk history dates back to the time of Tipu Sultan's reign. The Silk produced in the Kingdom of Mysore was the most grossing and widely popular culture during his period. The popular Silk from Karnataka now called Mysore Silk saw its revival in the 20th century. Now, it is the most worn kind of Silk across the country. 
2.      Innovations
After the decline of demand due to the Great Depression, the 20th century brought in more color and variety to the Mysore silk sarees. The 'prints' were now gaining popularity. Karnataka Silk Industries Corporation (KSIC) employees NIFT (National Institute of Fashion Technology) qualified personnel to innovate and widen the scope for the fabric.
3.      Maintenance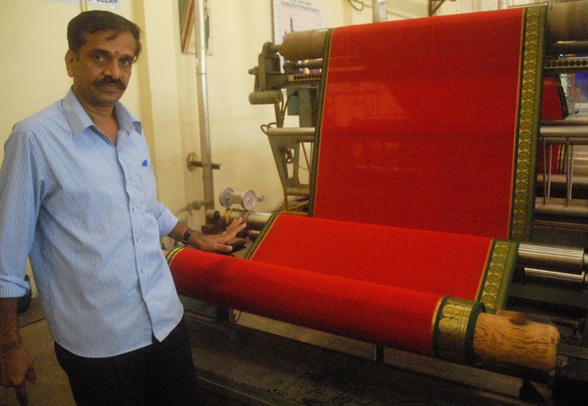 It is usually dry cleaned as it needs to be carefully handled due to its soft texture. Very light detergent is to be used as the luster may be affected if heavy chemicals come in contact with the fabric. Since all kinds of Silk dry very fast, it is advised to not leave the fabric too long under the sun.
4.      Interesting Facts and Comparisons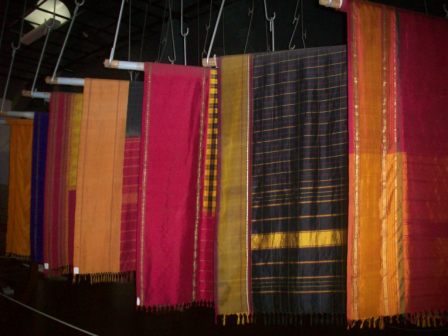 The first Silk factory in Mysore was established by the Maharaja of Mysore in 1912. This is now owned by KSIC. However, one must be very alert while purchasing any kind of Silk especially Mysore Silk. There are many faux silk producers who cheat customers by claiming their sarees to be of Mysore Silk quality. The new tradition of hallmarking the Saree with a special code brought about by KSIC has been a boon to all Mysore Silk lovers. Mysore Silk celebrated its 100th birthday with the introduction of designer Mysore Silk Sarees.