Karnataka state had many popular politicians and during their rule the states was secured and free from tension and violence. They have committed their duties with more dedication, commitment and persistently carried their work.

Bookanakere Siddalingappa Yeddyurappa is one of the most iconic Karnataka Indian politicians and he was also the 19th  Chief Minister of Karnataka and is presently the National Vice-president of BJP.

Devaragunda Venkappa Sadananda Gowda has been the 20th  Chief Minister of Karnataka  state and he is also presently the Minister of Law and Justice in the Cabinet, Government of India and he is a capable and talented Chief Minister of the state and has gained people's support for his ruling talent.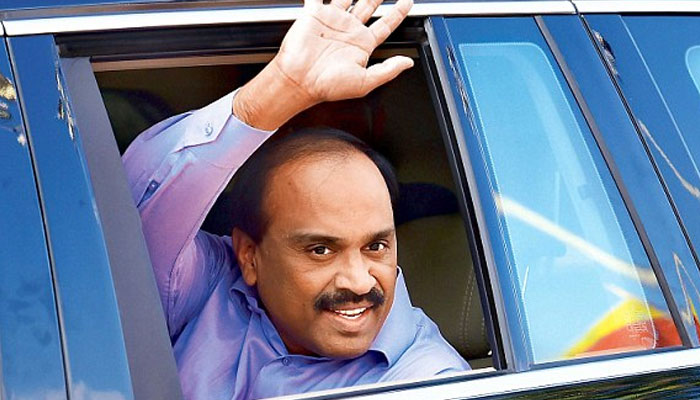 A member with the BSR Congress party and he is known to be one of the richest politicians in Karnataka and is also is one of the Reddy brothers to have broken away from BJP and made his party, where he was arrested in the illegal mining scandal and he has many such issues on him during his rule.

George is the founder of the Samata Party, he is a former Indian trade unionist and politician and is also a key member of the Janata Dal and also, he was the only Christian Minister of Atal Bihari Vajpayee's cabinet.

Kamat is an Indian politician and a member of Parliament elected from Mumbai North East. Gurudas Kamat is an advocate who has resigned as a minister in July 2011 and he is a well known figure in the suburbs of Mumbai, where his posters adorn the roads of Mumbai.