Haasan is a beautiful place which is situated in Karnataka and listed below are some important placed which everyone should visit when you come to Haasan. Haasan is a tourist spot where every year during summer vacation many throng the place with their families.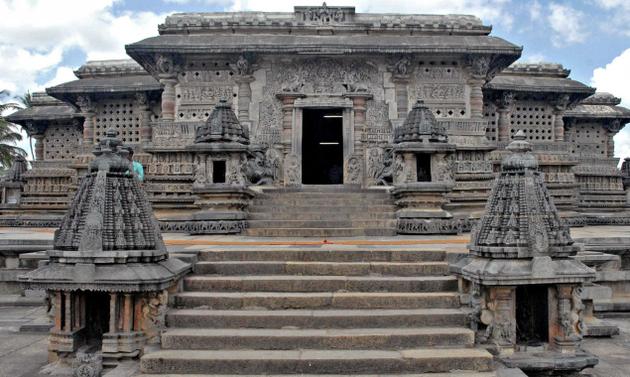 Halebidu, literally meaning "The Old City", was once the glorified royal capital of the Hoysala kingdom.
Belur is one of the most popular destinations in Karnataka. Located in the Hassan district, this temple town is 220km away from Bangalore.
The 17.5 meter high statue of Gomateshwar will be visible long before you reach the town of Sravanabelagola.
Coorg or Kodagu is one of the popular tourist destinations in Karnataka. Coorg,  is situated in the South Western part of Karnataka in the Malnad  region.
The dense forests of Dubare in Karnataka are famous for their elephant camps where visitors can have a close experience with the gentle giants.
The very location of Srirangapatna makes a trip to this historic town worthwhile. Srirangapatna is an island surrounded by two branches of the Cauvery River.
Sangama is a scenic spot located around 92 kilometers from Bangalore. The place represents the point where the Arkavati River merges with the Cauvery.