Wardrobe malfunctions are usual things in events that take place and each celebrity would face this at a moment when trying a different outfit and it turns as a rage for them. A small unusual scene couldn't be hidden from the public and press people view as it is captured as a memory. Here are some ever worst malfunctions of celebrities that are really awkward for them.
1. Kim Kadharsian
Probably a safe dress which is a skirt like decent outfit but uplifts while air disturbs and see the picture to know what happened to her.
2. Bella Hadid
Side cut outfit is usual dress that is loved by stars and when it goes further up than the usual cut length, this happens when Bella tried to cover things when it got obstructed but revealed more things.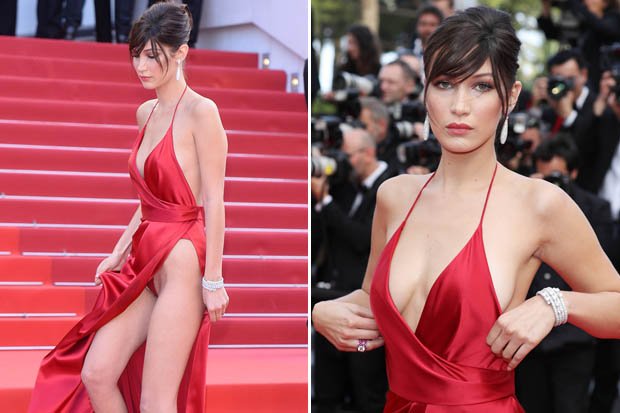 3. Lady Gaga
Definitely an awkward memory for Lady Gaga that showed her inners through the fashion design of her outfit misplaced at right moment.
4. Samantha Capitoni
A good style of outfit which is a showstealer yet stealed evenmore with a revelation of extra hot thighs of Samantha unknowingly.
5. Alassandra Ambrosio
Cleavage shower is indeed favourite pose but a limit is there for such outfits and here in this picture Alassandra revealed some more hot stuff in the photo shoot.
6. Emmanuelle Chriqui
The hotty doesn't seem to have felt as per planned and both the pics shows the malfunctions, one is a misfit of outfit and another a casual blown away skirt in air.