Washington sources have stated that the US Senate has approved the nomination of Indian American Ajit Varadaraj Pai for a second term as the Federal Communication Commission (FCC) Chairman. Meanwhile Pai, whose term was to end later this year, was reappointed for a five year term after getting a majority of 52-41, with most of the Democrats voting against him as they complained that Pai will undermine net neutrality.
According to sources Pai has served as a Commissioner at the FCC since 2012. President Donald Trump had earlier nominated him for another term as Republicans aim at further accelerating their ambitious tech agenda and the FCC is the federal authority regulating cell phone spectrum and services, radio, television, phone, internet and satellite and cable. It also has a major role in controlling the content of television and radio.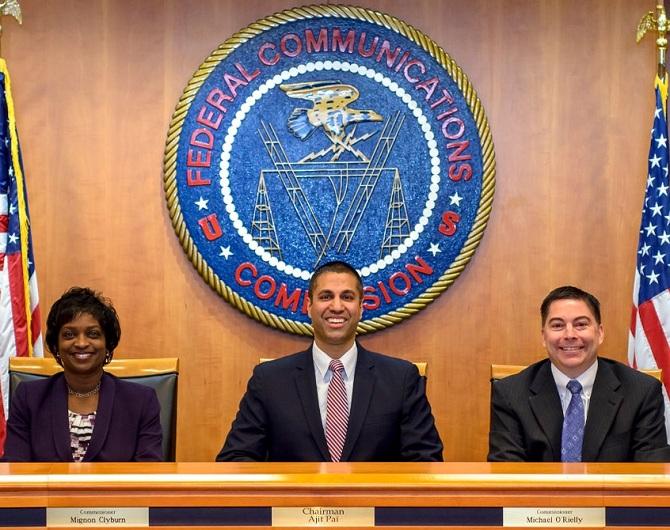 Earlier Pai was appointed by the new administration as the Chairman of FCC in the wake of Tom Wheeler emitting the office earlier this year. His tenure with the FCC as commissioner received a one-year extension in July 2016, giving him an opportunity to become the FCC Chairman.


Indian father shot while protecting son from robbers

New York sources have stated that an Indian descent father was shot and injured while trying to protect his son from robbers who tried to force their way into his home here, according to media reports. Earlier on Sunday a man came to the home of Thakur Persaud in the Queens district of the city and when his 13 year old son answered the door he claimed to have a package for delivery.