One of the greatest men in the history of India is unarguably Mahatma Gandhi. The way he gave shape and character to India's freedom struggle is worthy of a standing ovation. He sacrificed his own life for the sake of his country. The respect that he earned for himself despite leading a simple lifestyle is much appreciable.
Mahatma Gandhi played a pivotal role in the freedom struggle of India. His non violent ways and peaceful methods were the foundation for gaining independence from the British. Gandhi took his time to grow and develop his techniques to ensure that his actions made an impact. His faith in different religions was commendable. His listened to the teachings of Christianity with the same belief and faith he read the Hindu scriptures with.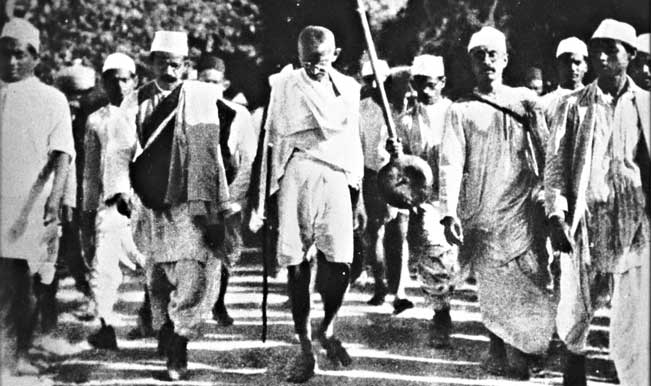 One of the first series of non violent protests nationwide was the non cooperation movement started by Mahatma Gandhi. This movement officially started the Gandhian era in India. In this freedom struggle, the non cooperation movement was basically aimed at making the Indians aware of the fact that the British government can be opposed and if done actively, it will keep a check on them.
After the Quit India Movement the freedom struggle got even more intense and passionate. Entire India was united together in the movement for freedom. Everyone contributed what they could in the freedom struggle. The cry of Purna Swaraj or complete independence was raised. After much sacrifices and efforts, India gained its independence on the 15th August, 1947.

Donald Trump Junior makes his visit to India by next week

According to sources the eldest son of the US president is visiting India this week and will promote the Trump Towers development near Delhi. Meanwhile the critics say the Trump family is cashing in on the president's name. But Mr. Trump Jr has said he has been building relationships in India for years. Meanwhile the 47 storey towers in Gurgaon, close to the Indian capital, are being developed by the Trump Organization and local partners.