Prime Minister Narendra Modi will hold bussiness talks with US President Donald Trump in Washington on June 26, the Indian foreign ministry said on Monday, the first meeting between the leaders.Ties between the two big democracies grew rapidly in a healthy way under the Obama administration which saw India as a partner to balance China's growing weight in Asia.
 Trump now focusses  on building ties with China, seeing it as key to tackling regional problems such as North Korea's nuclear programme.The Indian ministry said Modi's talks with Trump would lay the ground for a further expansion in ties, allaying some of the anxiety that had crept in about a drift in relations.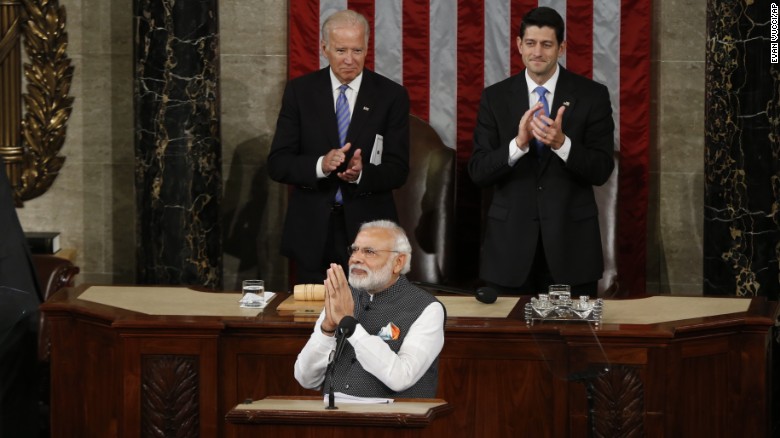 "Their discussions will provide a new direction for deeper bilateral engagement on issues of mutual interest and consolidation of multi-dimensional strategic partnership between India and the US," the ministry said in a statement.
Trump has made a personal phone call to Modi to congratulate on his victory in the head turn win in the four states.So Trump must be impressed with our Honourable Prime Minister their meet is expected to be very beneficial regarding the H1 B visa issues.

South Korea says visit of North Korea's General builds North-South relations

According to sources Gen Kim was the North's intelligence chief, and is believed to have plotted several attacks on South Korea. Meanwhile the North Korea's attendance at the Winter Olympics is seen as a thaw in tense relations between the two Koreas. Further there are concerns Pyongyang has been using the event simply to improve its international image.