Prime Minister Narendra Modi will hold bussiness talks with US President Donald Trump in Washington on June 26, the Indian foreign ministry said on Monday, the first meeting between the leaders.Ties between the two big democracies grew rapidly in a healthy way under the Obama administration which saw India as a partner to balance China's growing weight in Asia.
 Trump now focusses  on building ties with China, seeing it as key to tackling regional problems such as North Korea's nuclear programme.The Indian ministry said Modi's talks with Trump would lay the ground for a further expansion in ties, allaying some of the anxiety that had crept in about a drift in relations.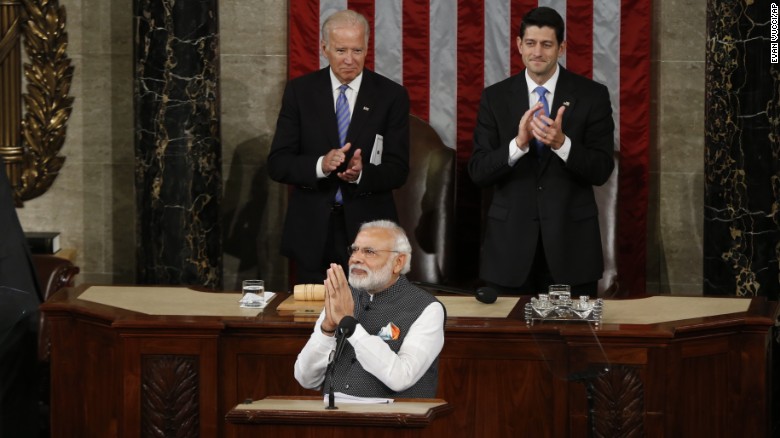 "Their discussions will provide a new direction for deeper bilateral engagement on issues of mutual interest and consolidation of multi-dimensional strategic partnership between India and the US," the ministry said in a statement.
Trump has made a personal phone call to Modi to congratulate on his victory in the head turn win in the four states.So Trump must be impressed with our Honourable Prime Minister their meet is expected to be very beneficial regarding the H1 B visa issues.

Innovative Machines to be installed in Hyderabad Airport

Hyderabad sources have reported that Rajiv Gandhi International Airport (RGIA), Hyderabad has become the first airport in the country to commence installing waste recycling machines as a pilot project. Currently the machines have been installed to crush plastic PET (polyethylene terephthalate) bottles, steel/aluminium cans and plastic bags in an eco-friendly way, said GMR Hyderabad International Airport Ltd. (GHIAL), which operates the airport.