India is celebrating its 70th Anniversary of Independence and the Nation's respected Prime Minister Shri.Narendra Modi will address the nation from the Red Fort. This is going to be Modi Ji's fourth Independence Day address and he is likely to elaborate a detailed report on his Government's accomplishments.
8.03am
"There will be Zero Tolerance to Terrorism"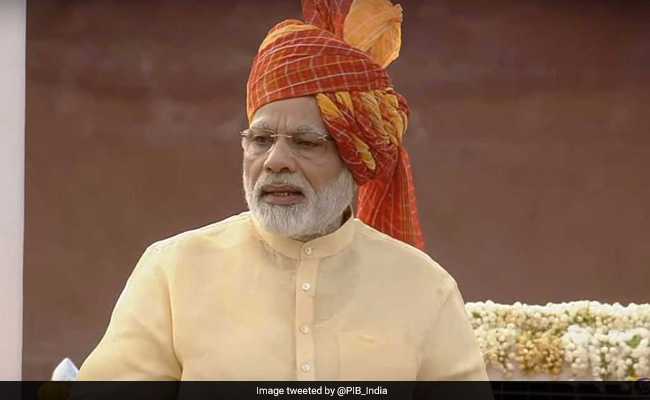 8.00am
PM @narendramodi - 'Determined to create a New 🇮🇳'! #IndiaAt70 #IndiaIndependenceDay pic.twitter.com/HZu2FG7kgH

— India in USA (@IndianEmbassyUS) August 15, 2017
7.55am
"Those born in this century will start turning 18. They are Bhagya Vidhatas of our nation. The 1st of January 2018 is no ordinary year. those born in the 21st century will turn 18 starting January 18. I welcome you all to your adulthood. You will play a crucial role in shaping a grand India."

7.51am
We have to take the country ahead with the determination of creating a 'New India'. In our nation, there is no one big or small, everybody is equal. Together we can bring a positive change in the nation.
7.48am
Everything has a 1st time.

India's flag being hoisted for 1st time @UN on 15 August, 1947 at Lake Success (temporary home of @UN),New York pic.twitter.com/u1A4Ioeud2

— Syed Akbaruddin (@AkbaruddinIndia) August 15, 2017
7.44am
"We faced a great tragedy in the state of Uttar Pradesh, where Children died in a hospital. We also had some natural calamities in some parts of India. We should stand together and shoulder those who are affected."

7.40am
Indian PM Modi says, "I wish you all on the occasion of India's 71st Independence Day. I see that lots of you have come as young Krishna's, today being Janmashtami as well."

7.38am
Indian Prime Minister Narendra Modi hoisted the National Flag and he greets the Nation Independence day!
7.32am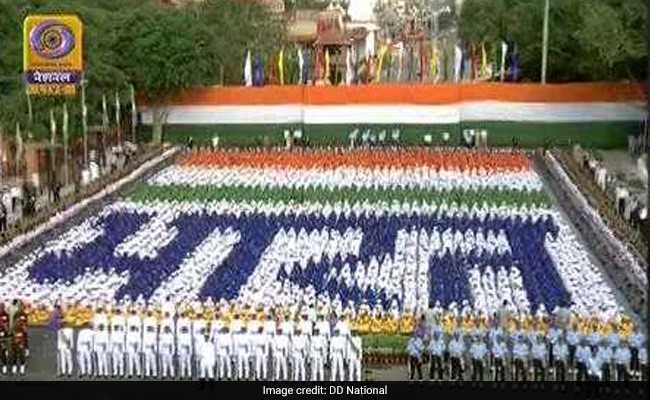 7.30am 
National Anthem is played as the Indian flag gets unfurled
7.15am
#स्वतंत्रतादिवस के शुभ अवसर पर सभी देशवासियों को बहुत-बहुत बधाई। जय हिन्द! Independence Day greetings to my fellow Indians. Jai Hind.

— Narendra Modi (@narendramodi) August 15, 2017
7.10am
Indian Prime Minister Narendra Modi arrives at Red Fort and he paid his respect at Gandhi Samadhi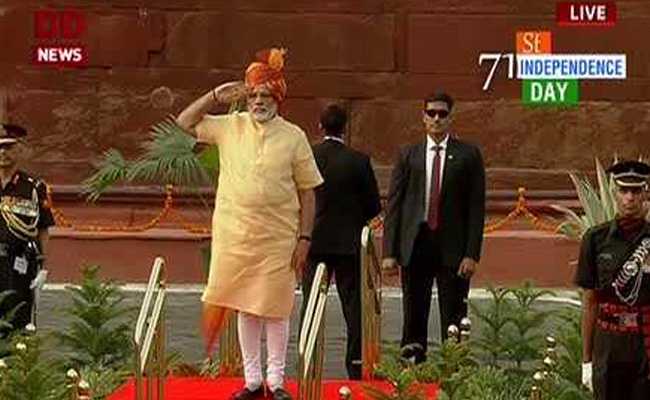 Why Posani Raja joined YS Jagans Padayatra?

According to report from Andhra actor and ex PRP leader Posani Krishna Murali has met YS Jagan Mohan Reddy during his Padayatra in Undi of West Godavari district. Posani's meeting with Jagan has shocked many since the actor had been stating that he would stay away from politics.