Chennai sources have stated that the fans of Tamil superstar Rajinikanth are expected to gather in Tiruchy today for public meeting that is being seen as a trial balloon for his political plunge. While the meeting is ostensibly about raising awareness on prohibition and is said to have the star's approval, fans say they will demand that Rajinikanth join politics soonest.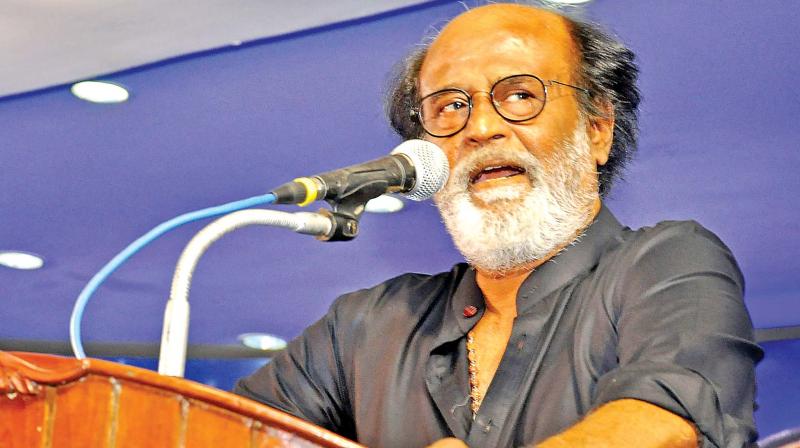 Tamilaruvimanian, the Gandhian who's organizing the event said "He will explain Rajini's brand of politics and his agenda and take back fans' expectations to Rajini," Rajinikanth, he said, is clear about his focus.
"He wants to bring about inter-linking of rivers in south India, transparent good governance and a corruption-free state" said Mr. Manian. Currently the buzz about Rajinikanth's foray into politics rose over the last two years as the BJP made overtures and the star met a few leaders including BJP's Poonam Mahajan. Party chief Amit Shah has said Rajinikanth was welcome to join the party. There were even expectations that he would launch his own party.