Bengaluru sources have reported that The Karnataka government has offered a 10 lakh award for clues in the murder of journalist Gauri Lankesh, even a special investigative team of the police set up to find the killers asked the public to share any information they might have to help solve the crime. 
According to sources Gauri Lankesh was killed at the doorstep of her Bengaluru home on Tuesday night. Footage from CCTV cameras installed by Ms Lankesh showed a man in a dark jacket and helmet shoots her at pointblank range. But almost three days after her death, the police have made little headway in its investigation.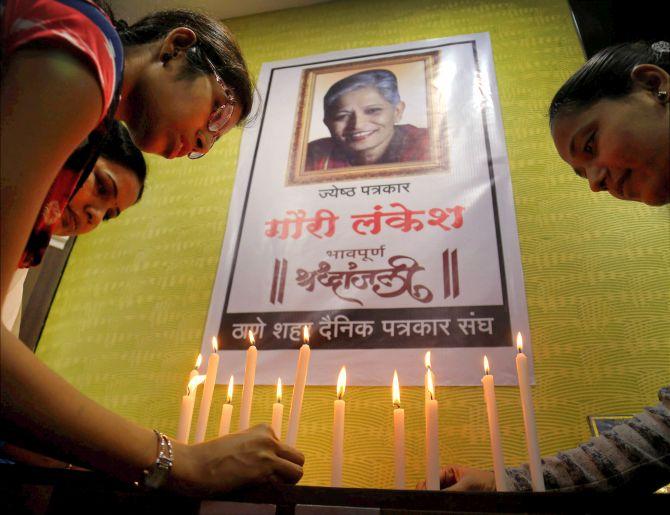 Meanwhile the Karnataka Home Minister Ramalinga Reddy announces the Rs.10 lakh reward; along with Chief Minister Siddaramaiah, Mr Reddy met the police team investigating the murder.  Furthermore the 21 member SIT has circulated a phone number and email id for people to share any information they might have on the case. "General public is requested, any information on #GauriLankeshkillers. Public can call or email @ 09480800202, sit.glankesh@ksp.gov.in".