Bengaluru sources have stated that the CID will share the details of its probe into the killing of rationalist M M Kalburgi with the Special Investigation Team probing the Gauri Lankesh case. According to sources Gauri was shot dead outside her house by unidentified men who came on a motorcycle on September 5. The modus operandi bore a grim resemblance to the way rationalists Govind Pansare, Narendra Dabholkar and Kalburgi were gunned down.
Meanwhile the Additional director general of police (CID) C H Pratap Reddy told reporters that the CID had succeeded in establishing that a similar type of pistol was used to gun down Govind Pansare, Narendra Dabholkar and Kalburgi who was killed in August 2015.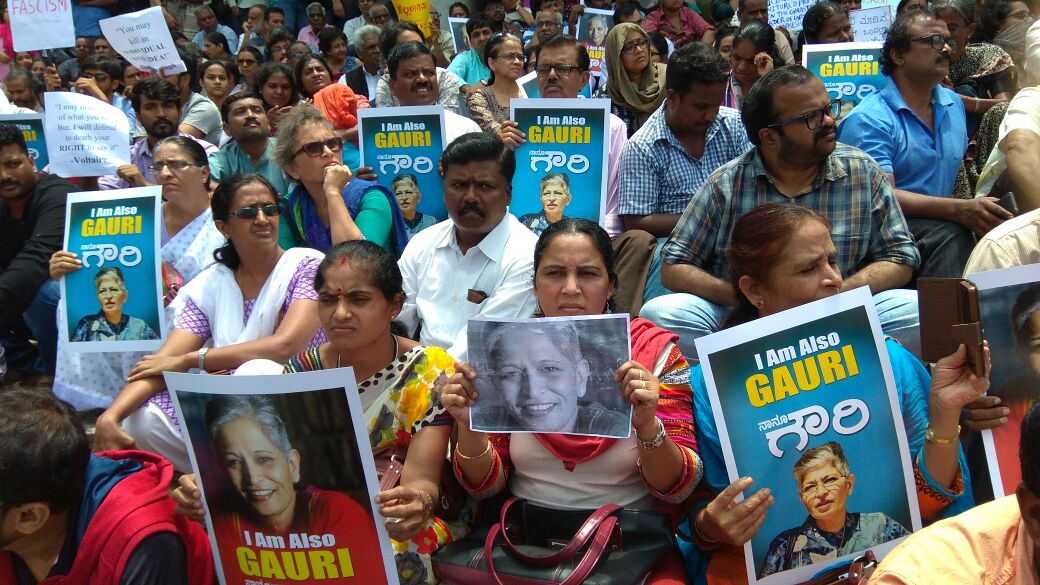 He said "The modus operandi in all the three previous cases was similar. Murderers came on motorcycles and shot them dead. Initial reports suggest that in the Gauri Lankesh case too, the assailants came on a bike and shot her dead". Currently the SIT has said it was also looking into whether any right-wing organization was involved or it was the handiwork of Naxalites, who were reportedly unhappy with the efforts of Gauri to bring them into the mainstream.