Always remember, when you mess with Virat Kohli, you always get the same like a Boomerang! On the field, you bash him, he will thrash you with boundaries. And when you mock him on the Social media, Millions of fans will bash you out. An Australian Journalist has now faced it as he tried to troll the Indian Captain and he got trolled back in return.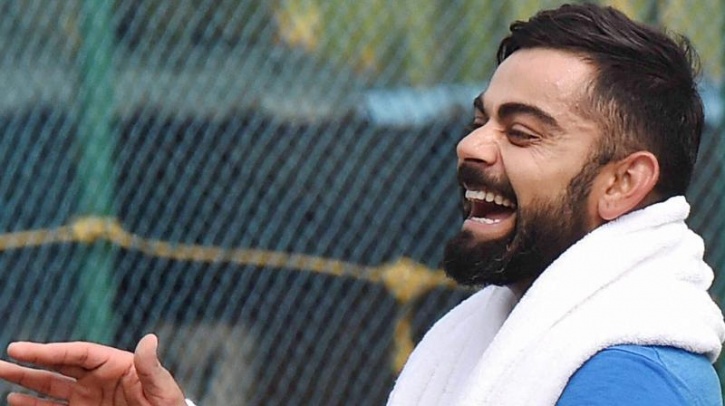 This is what he tweeted,
When you walk out to bat and see Amir has the ball pic.twitter.com/wnjoTHqVey

— Bennis Stokes (@DennisCricket_) September 25, 2017
This is what he got back in return,
That's pakistan's reaction eachtime when they face India in Worldcups😛11-0

— Kaptaan Kohli (@siedry_) September 25, 2017
Its seems autralian media lost their faith ON Aussies bowlers.. Ha HA HA HA @cricketaakash @virendersehwag @vikrantgupta73 @imVkohli

— VISHAL GUPTA (@SGVISHALG07) September 27, 2017
And when Australians see dis man coming to bat and they don't know which ball to bowl. Poor ausies.

— Vivek Tanna (@vivektanna2) September 25, 2017
Wish Amir had balls too along with ball🤣

— Rishika (@aadiivaasii) September 25, 2017
This is a common practice just to get new followers and traction because they know that Indians are very much active on social sites. 😏

— Kunal Chaudhari (@_iNDiaNTtiGEr_) September 27, 2017

Will Congress defeat PM Narendra Modi by 2019 elections?

New Delhi sources added that to defeat Narendra Modi in the next general Lok Sabha elections, Opposition Congress is said to be mulling over to do a big sacrifice the grand old party is contemplating to contest in relatively less number of seats to accommodate its allies. Meanwhile the move is to attract as many as Opposition parties for a grand alliance to take on Modi led NDA.