Always remember, when you mess with Virat Kohli, you always get the same like a Boomerang! On the field, you bash him, he will thrash you with boundaries. And when you mock him on the Social media, Millions of fans will bash you out. An Australian Journalist has now faced it as he tried to troll the Indian Captain and he got trolled back in return.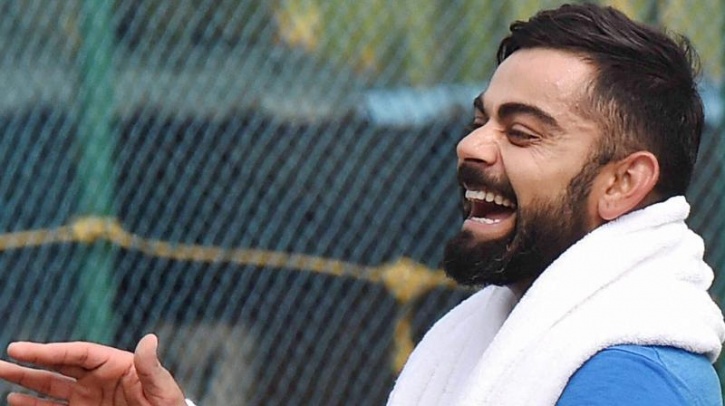 This is what he tweeted,
When you walk out to bat and see Amir has the ball pic.twitter.com/wnjoTHqVey

— Bennis Stokes (@DennisCricket_) September 25, 2017
This is what he got back in return,
That's pakistan's reaction eachtime when they face India in Worldcups😛11-0

— Kaptaan Kohli (@siedry_) September 25, 2017
Its seems autralian media lost their faith ON Aussies bowlers.. Ha HA HA HA @cricketaakash @virendersehwag @vikrantgupta73 @imVkohli

— VISHAL GUPTA (@SGVISHALG07) September 27, 2017
And when Australians see dis man coming to bat and they don't know which ball to bowl. Poor ausies.

— Vivek Tanna (@vivektanna2) September 25, 2017
Wish Amir had balls too along with ball🤣

— Rishika (@aadiivaasii) September 25, 2017
This is a common practice just to get new followers and traction because they know that Indians are very much active on social sites. 😏

— Kunal Chaudhari (@_iNDiaNTtiGEr_) September 27, 2017

Chandrababu Naidu is one leader who is completely morally bankrupt

Andhra Pradesh sources have stated that Revanth Reddy, it appears, is turning out to be following in the footsteps of his guru. The Kodangal MLA, who resigned from the president ship of the Telugu Desam Working Committee, was applauded for quitting the assembly as well. But it now appears that one has to save one's praise and appreciation of his actions for another day, because Revanth Reddy has not submitted his resignation officially vacating his Kodangal seat, as yet.