Right now, Tamil Nadu is in a political crisis. After the demise of Tamil Nadu's Late Chief Minister.J.Jayalalitha, things are getting worse in the state and each day we can see some breaking news. Actors Kamal Haasan and Rajinikanth also hint about their political entry quite often.
In this case, kamal's elder brother Charu Haasan openly told that both the actors will fail miserably if they enter politics. He said, "I don't think both Kamal and Rajini can succeed in politics. Even if they start a party together, they can't get 10% of votes. If my predictions are right they would get less than 10% of votes.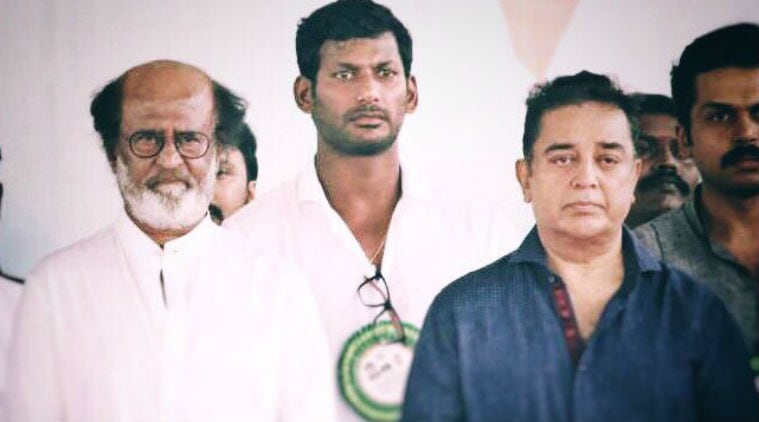 Most of the voters are pretty clear and votes will go for politics and not cinema." Even Rajinikanth said such a statement during the inauguration of Sivaji Ganesan's memorial in Chennai. He said, "In order to taste success in politics, name, fame, stardom, alone is not enough. You need even more. And only people know what that is. Even I don't know."

Nara Lokesh should learn to be smart from his family members

Accordingly Lokesh's response over Nandi Awards controversy might have been done with a good intention and to put a full stop to the ongoing row. But in run up to it, Lokesh has committed a big, irrevocable mistake by making comments that have not hurt a few but almost all from the Telugu film fraternity that is based out of Hyderabad.