Washington sources have stated that  US President Donald Trump celebrated Diwali at the White House by lighting a Diya amid a gathering of leading members of the Indian American community and said he greatly valued his relationship with Indian Prime Minister Narendra Modi.
Accordingly, Trump's daughter Ivanka also attended the festivities in the Oval Office. Also present were Federal Communications Commission chairman Ajit Pai, US envoy to the UN Nikki Haley and Administrator of the Centres for Medicare and Medicaid Services Seema Verma.
Moreover, Trump gave an effusive speech recognizing the US ties with India and the contributions of the Indian American community. He said in a message which was posted on his Facebook page that "Today, he was deeply honored to be joined by so many administration officials and leaders of the Indian-American community to celebrate Diwali the Hindu Festival of Lights".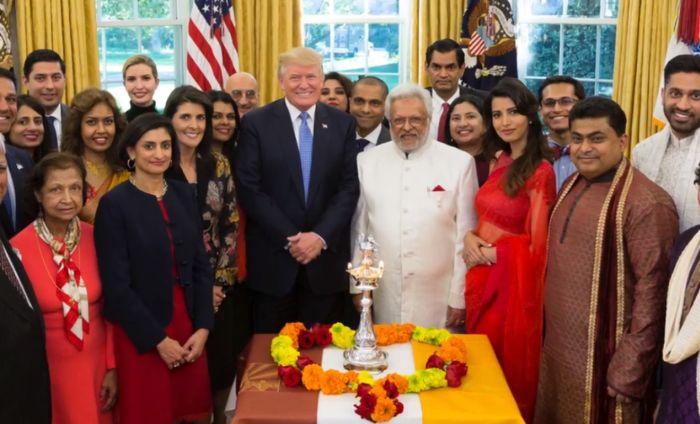 Trump added that "As we do so, we especially remember the people of India, the home of the Hindu faith, who have built the world's largest democracy. He greatly values his very strong relationship with Prime Minister Modi. Diwali is one of the most important celebrations in the Hindu religion". Diwali is also celebrated by millions of Buddhists, Sikhs, and Jains in America, India and around the world.