New Delhi sources have reported that only about 2,300 branches of private and public sector banks have opened Aadhaar enrolment and update centers within their premises as against the targeted 15,300 branches by this month end. Meanwhile, the Aadhaar issuing body UIDAIz has already extended by a month, till October 31, the deadline for banks to open Aadhaar enrolment and update centers in at least 10%  or over 15,000 of their branches.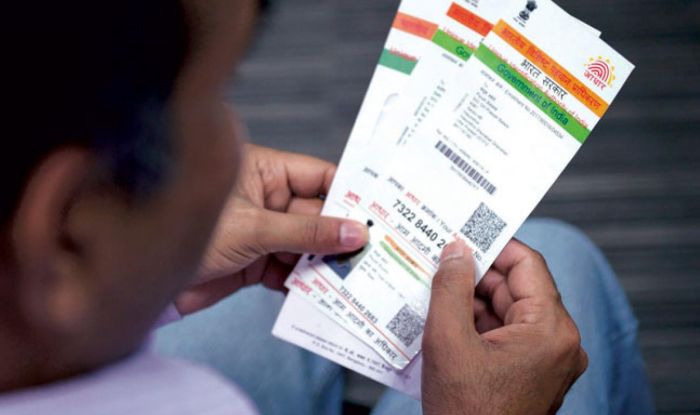 According to sources, this is the second extension given to the banks for opening such centers. Sources have stated that "The September 31 deadline that was given to the banks had been extended by one more month to October 31". According to UIDAI stipulation, 43 private and public sector banks have to open Aadhaar enrolment and update centers in 15,315 branches. Against this, as per latest data from sources enrolment centers have been opened in 2,305 branches so far.
Furthermore, the source said, State Bank of India has started Aadhaar enrolment centers in 356 of the required 2,918 branches, while Syndicate Bank has opened these centers in 245 of the targeted 840 branches. Dena Bank has opened 194 enrolment centers as against 339 identified branches. Accordingly, among the private sector banks, HDFC bank has opened 74 centers as against 403 branches identified, while ICICI Bank has done it in 59 branches against 485 targeted branches. Also, Axis Bank has opened 61 enrolment centers as against 337 branches identified.

Innovative Machines to be installed in Hyderabad Airport

Hyderabad sources have reported that Rajiv Gandhi International Airport (RGIA), Hyderabad has become the first airport in the country to commence installing waste recycling machines as a pilot project. Currently the machines have been installed to crush plastic PET (polyethylene terephthalate) bottles, steel/aluminium cans and plastic bags in an eco-friendly way, said GMR Hyderabad International Airport Ltd. (GHIAL), which operates the airport.