India and New Zealand are all set to play 3 One Day Internationals and 3 Twenty-20's in New Zealand's short tour of India. The last time New Zealand paid a visit to India, they lost the series miserably as they had no clue to leg-spinner Amit Mishra. 
The first ODI will happen at Mumbai Wankhede Stadium at 1:30 pm (Sunday). Both the teams had a good nets session and India is expected to carry the winning momentum. If India beats New Zealand by a 3-0 margin, India can climb to the No.1 spot in the ODI rankings.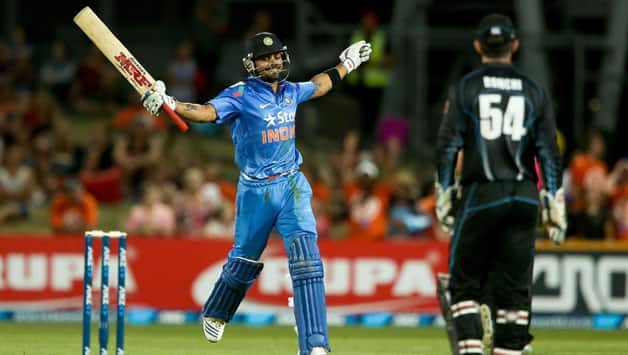 So, in this case, how is the weather going to be when the match is going to happen? As far as MET, the weather is pretty clear and we can have a full 100 overs game without any interruption. However, there are slight chances of drizzle late afternoon and that might be a small hindrance. 

Election commission against 20 AAP MLAs!

The election commission of India has recommended the sacking of 20 AAP MLAs, who were appointed unconstitutionally to support and assist ministers of Delhi government, as parliament secretaries. Though the case was against 21, it came to 20 after Rajouri garden MLA Jarnail Singh resigned, and contested against Prakash Singh Badal in Punjab elections.