New Delhi sources have stated that US Secretary of State Rex Tillerson will meet Prime Minister Narendra Modi today on his first official visit to South Asia, as the world's two biggest democracies look to deepen economic and strategic ties amid China's growing clout. Meanwhile, Tillerson landed in Delhi last night after a day-trip to Pakistan, which he called an important US ally.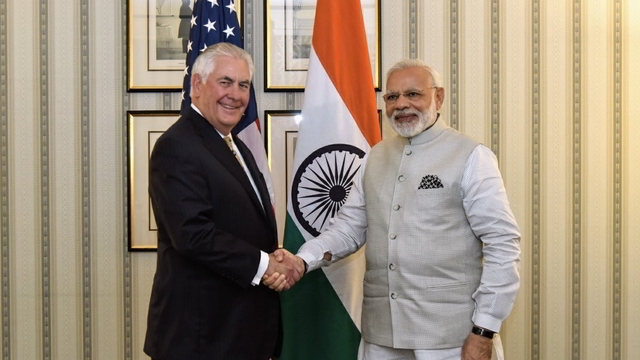 Meanwhile, the visit comes a week after Tillerson made a speech in Washington about the United States wanting to "dramatically deepen" cooperation with India which it sees as a key partner in the face of what he considers to be negative Chinese influence in Asia.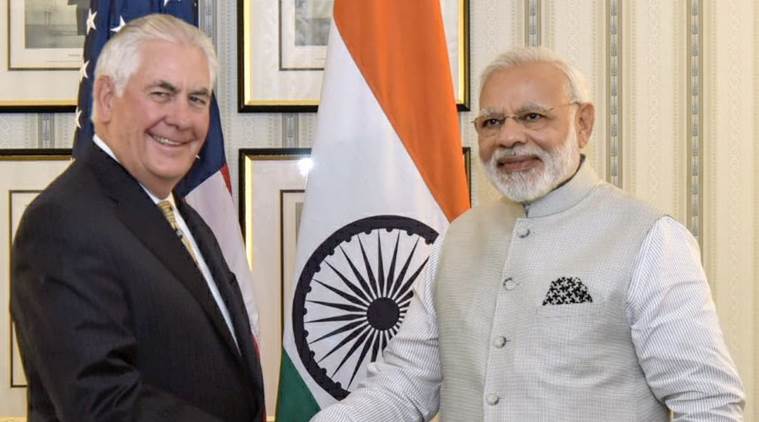 Alice G. Wells, a senior U.S. state department official, wrote in a blog post that "This visit could not come at a more promising time for the U.S.-India partnership, as we celebrate the 70th anniversary of relations between our two countries and look forward to co-hosting the Global Entrepreneurship Summit in Hyderabad next month". What makes his visit even more special is, this is his 'First' visit to South Asia itself.

Donald Trump Junior makes his visit to India by next week

According to sources the eldest son of the US president is visiting India this week and will promote the Trump Towers development near Delhi. Meanwhile the critics say the Trump family is cashing in on the president's name. But Mr. Trump Jr has said he has been building relationships in India for years. Meanwhile the 47 storey towers in Gurgaon, close to the Indian capital, are being developed by the Trump Organization and local partners.