According to sources with the joining of Revanth Reddy, Telangana Congress is set to undergo a big makeover. The party leadership is likely to change from at all levels as Revanth and his supporters would get prominent posts in the party mainly in the state and district committees.
Meanwhile, the party high comment assured Revanth of the allotment nearly 20 assembly constituencies and five Lok Sabha seats to the former TDP leader's close aides who joined Congress. Sources said that Revanth was also promised to get a key post in Telangana Pradesh Congress Committee (TPCC).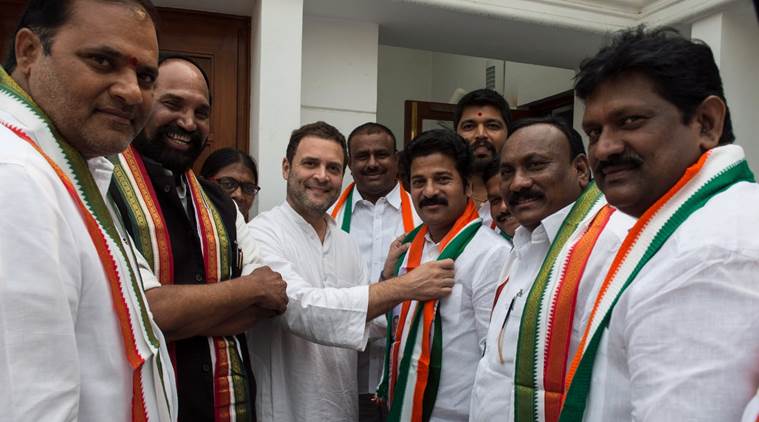 Since he already enjoyed the working President post in TDP, Revanth has aspired for the equal post in Congress also. Currently, it is learned that AICC made a promise to give Working President post in Telangana Congress.
Moreover, Revanth will be elevated to a top post in Congress but with a condition, he should create confidence to the AICC that the party will come to power under his leadership in 2019 elections. Further, all the TPCC leaders including President N Uttam Kumar Reddy were also put targets to strengthen the Congress. Those who succeeded would only survive and enjoy the top posts.

Chandrababu Naidu is one leader who is completely morally bankrupt

Andhra Pradesh sources have stated that Revanth Reddy, it appears, is turning out to be following in the footsteps of his guru. The Kodangal MLA, who resigned from the president ship of the Telugu Desam Working Committee, was applauded for quitting the assembly as well. But it now appears that one has to save one's praise and appreciation of his actions for another day, because Revanth Reddy has not submitted his resignation officially vacating his Kodangal seat, as yet.