Sources from Hyderabad have made a statement that a fine of Rs 6,63, 590 has been imposed on 22 restaurants for flouting norms over storage of vegetarian and non vegetarian food separately and hygiene. According to sources the GHMC staff raided the hotels and restaurants in the city using the help of hotel inspection app. Meanwhile the app carries 15 categories and the hotels are assessed on parameters such as food license, hygiene, silt chambers, waste segregation and disposal method, supply of clean water etc.
Accordingly Dr. Mallikarjun, assistant medical officer of health, LB Nagar said that previously too they raided the restaurants and issued notice with penalty. GHMC commissioner Janardhan Reddy directed the team to conduct inspections at the eateries on a regular basis.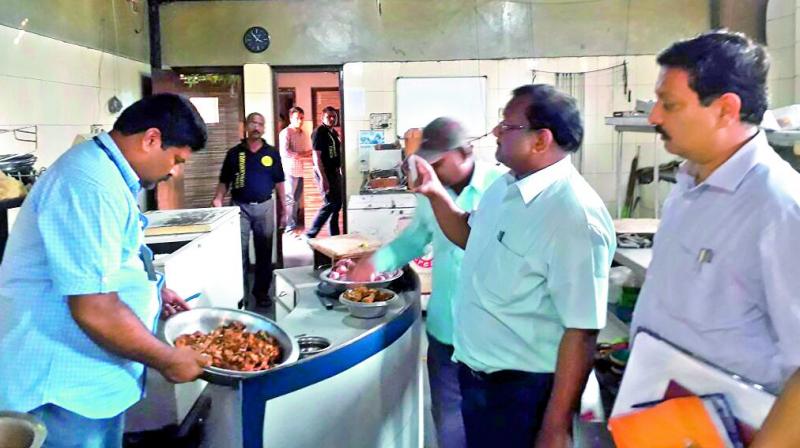 Previously, popular eateries like Y2K restaurant at Punjagutta and star hotel Novotel was also raided and fined. Currently many people are hesitating to visit restaurants because of poor maintenance and bad surrounding areas.


Indian Sikh man's turban ripped by white man outside UK Parliament

According to report from London according to a media report, Ravneet Singh, 37, who is from Punjab, was waiting to enter the Portcullis House, part of the British Parliamentary Estate, to meet Sikh Labor MP Tanmanjeet Singh Dhesi when the assault took place. Meanwhile Singh said he was waiting in the queue when the man, who was shouting "Muslim go back", approached him and tried to remove his turban, a religious headgear.