San Francisco sources have questioned us whether you are tired of long queues at restaurants. Relax as Google is soon rolling out wait times on Google Search followed by Maps that will show you the estimated wait time at your favorite eating hangouts. According to sources to see wait times for nearly a million sit down restaurants around the world that allow walk-ins, just search for the restaurant on Google, open the business listing, and scroll down to the "Popular Times" section.
Meanwhile Google said in a blog post that "There, you'll see the estimated wait time at that very moment. And by tapping on any of the hour bars, you'll see the estimated wait for that time period".  For it you can even scroll left and right to see a summary of each day's wait times below the hour bars, so you can plan ahead to beat the crowds.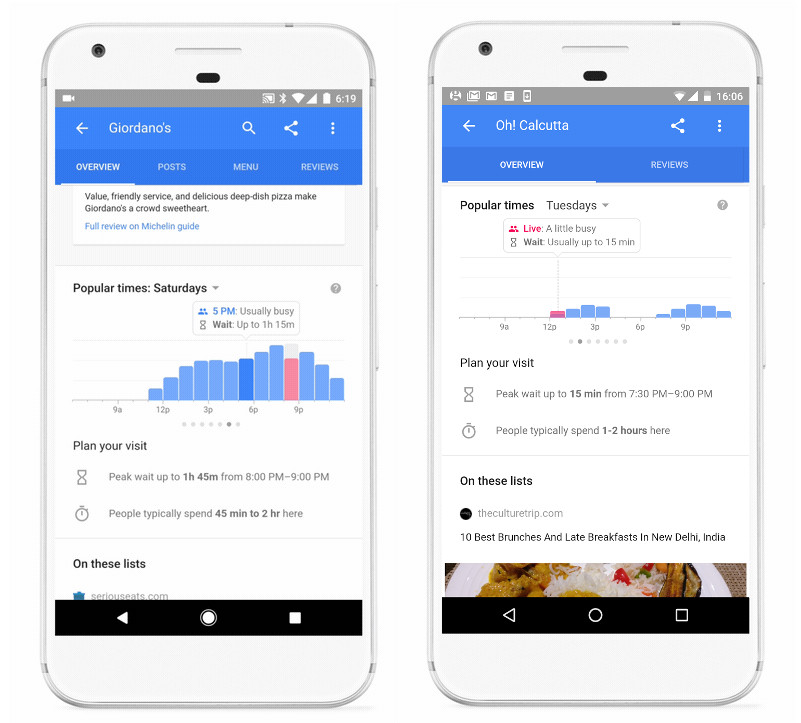 Moreover in the case of restaurants, Google will now include a pop-up box that appears when you click on a time frame in the popular times' chart. Further the box shows the live or historical data labeled as "busy", "usually busy", "usually not busy", etc., along with the wait time.