According to sources amid thousands of his cheering supporters, Leader of the Opposition and YSRCP chief YS Jagan Mohan Reddy began the Day 4 of his Praja Sankalpa Yatra from Uruturu in Jammalamadugu constituency. Exactly at 8.40 am, he began his padayatra along with a large number of party activists and supporters.
Earlier on Thursday, YS Jagan covered Jammalamadugu Assembly Constituency and had walked for 10.9 km. Moreover he had addressed public meetings at Peddanapadu and Y Koduru. In the evening, he had addressed another huge gathering at the Four Roads Junction in Yerraguntla. Moreover he also visited Peddanapudi, Sarvarajupeta village and Prakash Nagar Colony on Thursday.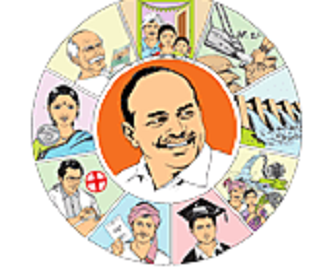 According to sources he inspected the Canal Dam in Sarvarajupeta and also visited Amma Vatsalya Temple in Yerraguntla. He unfurled the party flag at Yerraguntla Four Road Junction and garlanded the statue of YSR and had a break for dinner at Yerraguntla. Meanwhile during the first three days, YS Jagan has covered a distance of 39 km on foot.