According to sources Nakshatra during the month of Aippasi, offering rice Annam to Lord Shiva would help yielding good production of crop, economic progress, and development of kingdom (Rajya Abhivruddhi). Hence Annabishekam (special abishekam with cooked rice) is an annual affair during the full moon day of Tamil Month Aippasi, being performed in several Temple. 
Today Diwali is celebrated by Hindus, Jains and Sikhs across the globe as the "Festival of Light," in the month of aippasi where the lights or lamps signify victory of good over the evil within every human being. The festival is also celebrated by Buddhists of Nepal, particularly the Newar Buddhists. To have a wealthy and comfortable life, one has to perform Sri Lakshmi Kubera Pooja especially during Deepawali festival days (Amavasya day).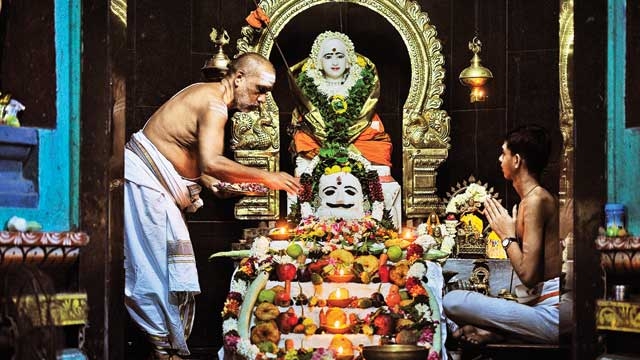 Skanda Sashti is observed on the sixth day of the bright fortnight of the Tamil month of Aippasi. This day is dedicated to the Lord Subramanya (Karthikeya), the festival commences six days before the Sashti day and concludes on the day of the Sashti. The story of Skanda is found among others in the Kumara Tantra, (kaumaaram) Mahabharatha, Ramayana, and Shiva Purana and is retold in Kalidasa's Kumara Sambhavam.


Hindu God's praying Day wise is auspicious

In Hindu mythology, every day of the week is dedicated to one particular god. Devotees who believe in god worship particular lords every day. So, if you want to worship all avatras and forms of god in particular, you get one whole day to shower your devotion to the god! In short, every day of the week is dedicated to a particular god. For example, Monday is a day which is devoted to Lord Shiva. Tuesday is the day to worship Lord Hanuman, Wednesday to Lord Ganesha etc.